Testimonials
We pride ourselves on providing a customised service to each and every client. We've helped dozens of businesses improve their digital engagement through Web Design and Development, Search Engine Optimisation and Digital Analytics. But don't just take our word for it, read what some of our clients have to say about our digital marketing and design services.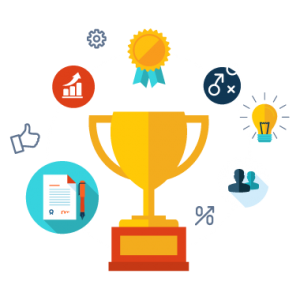 "We were able to cover all jobs from page development and design, to customer support portals and bookkeeping with coders who provided only clean output. A service that helps companies find talent like this is obviously the difference between online flotsam and jetsam, and a web presence that consumers really want to explore." Svetlana Chobukova
CEO & Owner
"There's an abundance of Ruby, JavaScript, and HTML coders out there that have the talent to negotiate anything an online business will come up against. Fortunately, we were able to find a crew that had coding talent and spot-on vision for our growth needs. The immediate exposure evolution was exciting to watch." Daku Mckensly
CEO & Founder
"This service has proven to us that exceptional talent is possible to employ in the small online business setting. True analytics and data conversion techniques helped our company jump from key metric to key metric, while formulating a solid plan for future growth. The substance is definitely found in the data details." "Running a small online business is no easy task. The competition and technical demands are almost impossible without professional help. With this service, it was easy to find self-proclaimed Nomads who were versed in everything that it takes to create a powerful online business presence. Having an SEO, blog creation, and analytics expert on-hand is one of the smartest choices an online business can make." Louse Fitzgerald
Business owner
"My business had to undergo incredible shifts when the new Google algorithms were introduced. These changes highlighted the need for a staff that understands the changes, and can adapt our digital marketing to meet them. This service, incredibly, has the human resources to suggest powerful changes that work well." "One of our company's greatest challenges was finding qualified executive level talent during an outsourcing effort. This service presented a nearly limitless list of individuals who had world class experience and knowledge matching our needs for SEO creation and management. The help we were able to find had solid experience in everything from online business management to tax coding." Jessica Barmmental
Manager
"No one can understand the difficulty of trying to maintain a positive thrust with a new start up until they try to go digital. This service results in page and blog creation with zero waste, and obviously has a finger on the latest online market trends. Staying ahead of the trends is now much easier than it used to be." Andrew Gale
Marketing manager
"Our company had a slow start, but with measured analytics we are able to keep our online goals in-check with how our online goals grow. We are forever thankful for this service that helps us break down really complex numbers into manageable and workable figures. We can now see that data points are the key to understanding growth." "Our company's need really rest on the utilisation of available web design technology. We've come to realise that developers who can take existing tools, while manipulating them for customised needs, are the greatest technological resources a company can have. We were really fortunate to find a service that allowed us to tap into an incredible designer talent pool." Valentina Sokolova
Marketing
"We needed online managers and page developers who could align our business with that specific realm. This service provided help from expert engineers and designers who knew exactly what it takes to shift a company's focus successfully from an old strategy to a new outlook." Kevin Smarchovsky
Team Leader